As the capital of wonderful Croatia, you'll find plenty of things to do and great foodie experiences in Zagreb. The city is small but known for its vibrant cafe culture. You'll find incredible high-end restaurants, rooftop bars, outstanding bakeries, street food and farmers' markets. In this guide, we share the best food tour in Zagreb that will introduce you to delicious Croatian cuisine and regional specialties.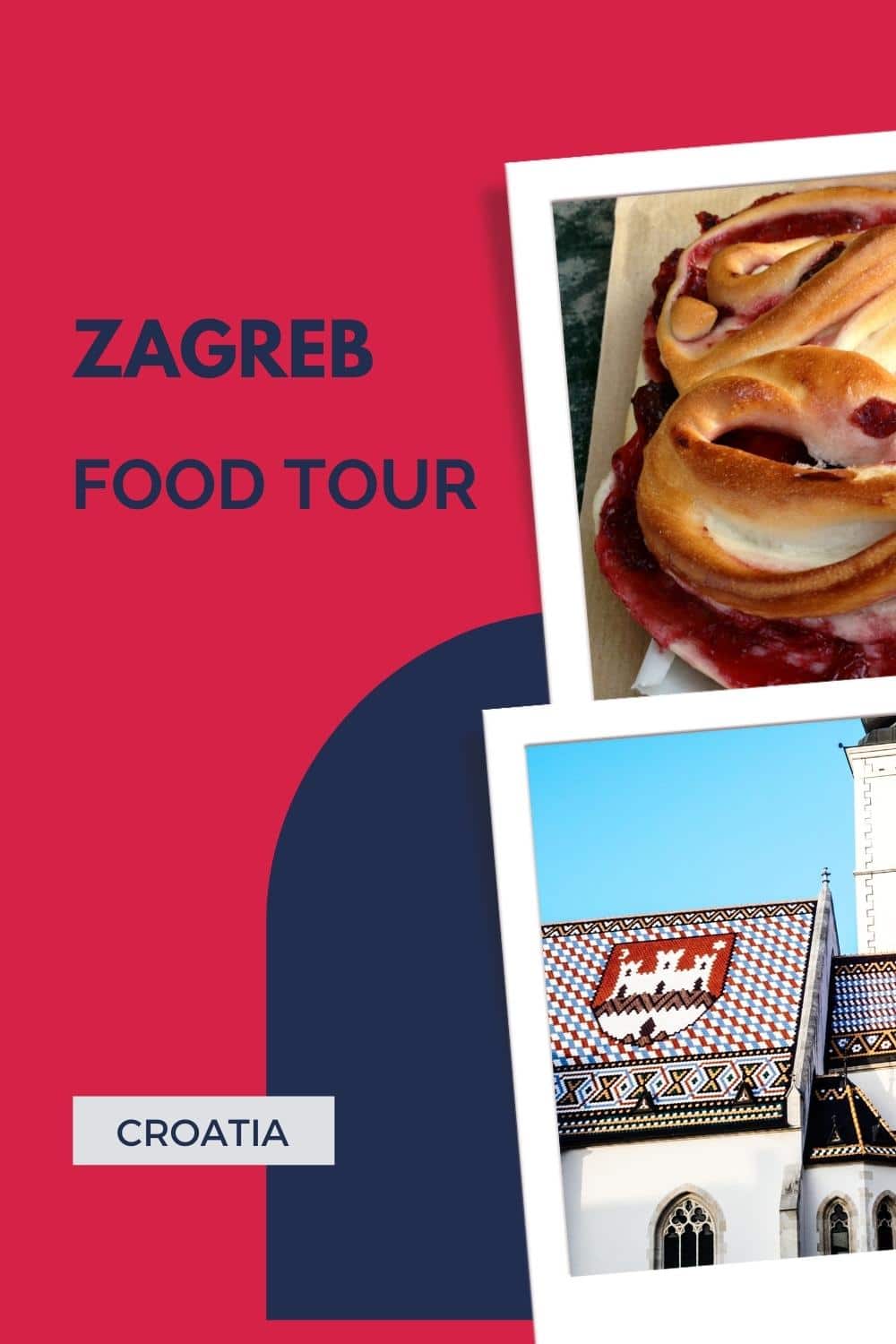 Zagreb Food Tour
Zagreb is split into two main areas, the Upper Town and the Lower Town that are joined by a historic funicular.
The medieval Upper Town includes the Gradec and Kaptol districts, two of the most historic areas of Zagreb. It's an area with narrow, cobblestone streets and great views over the centre of Zagreb. You'll find many historic sites and attractions in this area, including the Croatian Parliament, interesting museums and Tkalčićeva Street, a pedestrianised cafe strip and nightlife area.
The Lower Town is seen as Zagreb's city centre. This district has wide open streets and boulevards with beautiful squares, green open spaces and Austro-Hungarian era architecture. This is where you'll find Dolac Market, the fresh food hub of Zagreb.
Top Pick
Taste Zagreb Food Tour
Duration: 3 hours.
This tour combines delicious food tastings with an overview of Croatian history and culture. Tastings include traditional dishes like burek (kind of like a spinach and cheese pie), ćevapi (grilled minced meat) and the warm dessert known as štrukli. The tour takes place mostly in the Lower Town around Dolac Market.
Features:
Traditional food tastings at 6 different food locations.
Tour of the famous Dolac Market in central Zagreb.
Croatian wine and beer.
Sample local specialties, desserts and Croatian chocolate.
Pros: A great value for money food tour that introduces you to Croatia's classic specialties.
Cons: This food tour is not suitable for vegans. If you're vegetarian or have specific food allergies you are welcome to take the tour but it's important to notify the host before you book.
Check Availability
Unfortunately, with Zagreb not being known as a foodie destination, there aren't many other food tours in Zagreb. It's a shame as I've spent a lot of time in this city and it's a wonderfully relaxed place to visit and the food is always excellent.
If you're visiting Zagreb and would like to experience the food on offer, I highly recommend taking the tour mentioned as our top pick. Otherwise, you can easily spend a couple of hours exploring the Dolac market on your own. This open-air farmers' market is the most famous market in Croatia. If you visit during a less busy period, you'll find plenty of locals happy to chat with you.
This post is part of our series on discovering the best Croatian food for visitors to Croatia.
Map of Dolac Market
If you're spending a few days in Zagreb, I recommend visiting the Zagreb tourism site to help plan your trip and itinerary. The site is especially useful for finding food events in Zagreb and gourmet shops and markets that might be of interest.
If you have any questions or would like to leave a review or share your experience, please do so in the comments.
—
Recommendations are independently chosen by our travel editors. This post contains affiliate links to tours in Zagreb, Croatia. This means we get a small commission from any bookings at no extra cost to you.