Until relatively recently, Albania was a predominantly rural country. Like many communist-governed countries before it, once the local system fell, Albanians flocked to cities or migrated overseas. Few wanted to remain on family farms, leaving many properties and villages in neglect. It's a typical progression we've all seen before.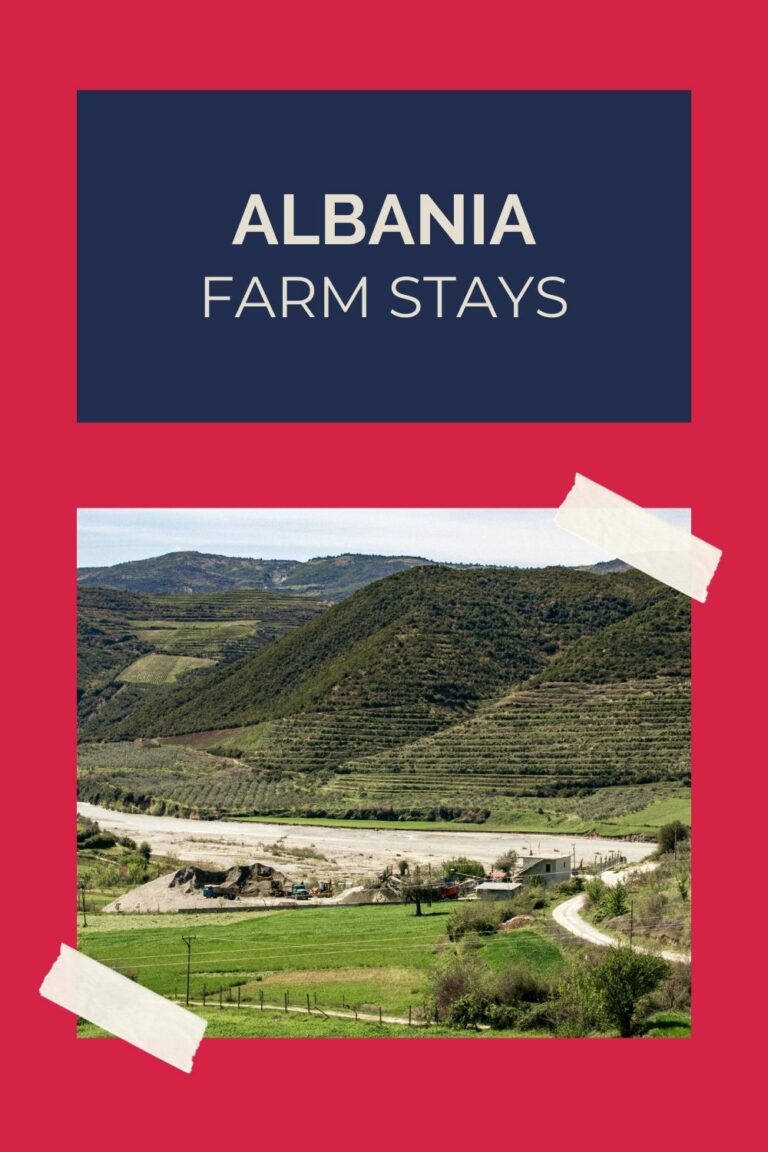 But the last few years have seen a resurgence of small farms, redeveloped with tourism in mind but with quality local and seasonal produce at the forefront.
These agriturismo Albania businesses provide farm stay accommodation for tourists while growing their own food, raising livestock and providing other services to tourists like hiking, transport and tour guides.
At this point in time, most Albanian farm stays are located in the north of the country, predominantly around Shkodra, Theth and Valbona.
But you'll find one of the best farm stays near Korca and many more are opening up around Berat and further south towards the coast near Saranda.
Farm Stays in Albania
If you're looking to book a farm stay in Albania, the following small agritourism businesses stand out above the rest.
Top Pick
Mrizi i Zanave Agroturizëm
Address: Fishtë Blinisht, Lezhë, Albania
Albania's most famous and luxury farm stay, Mrizi i Zanave is located not far from the northern Albanian city of Shkodra. The unique architecture is a mix of traditional stone and modern glass, the food is exceptional and the garden is overflowing with fresh produce.
Features:
Stunning rural location near Shkodra.
High quality organic food.
Delicious meals.
Closeness to nature.
Pros: The highest-rated and most well-known farm stay in Albania and rightfully so.
Cons: Lack of soundproofing in the rooms. Accessibility is an issue.
Check Availability
Depending on the region, Albanian farm stays and great for hiking (in the north), swimming (in the south) and as opportunities to interact with the warm Albanian people.
This article is part of our series on Albanian food and culture.
—
Recommendations are independently chosen by our travel editors. This post contains affiliate links to farm stays in Albania. This means we get a small commission from any bookings at no extra cost to you.