Amsterdam is one of the most popular city break destinations in Europe. It's a fantastic museum city, the nightlife is brilliant and the canals add to the unique atmosphere. Not only that but the food culture is diverse and delicious. In this guide, we recommend the best food tours in Amsterdam where you can discover traditional and contemporary specialties.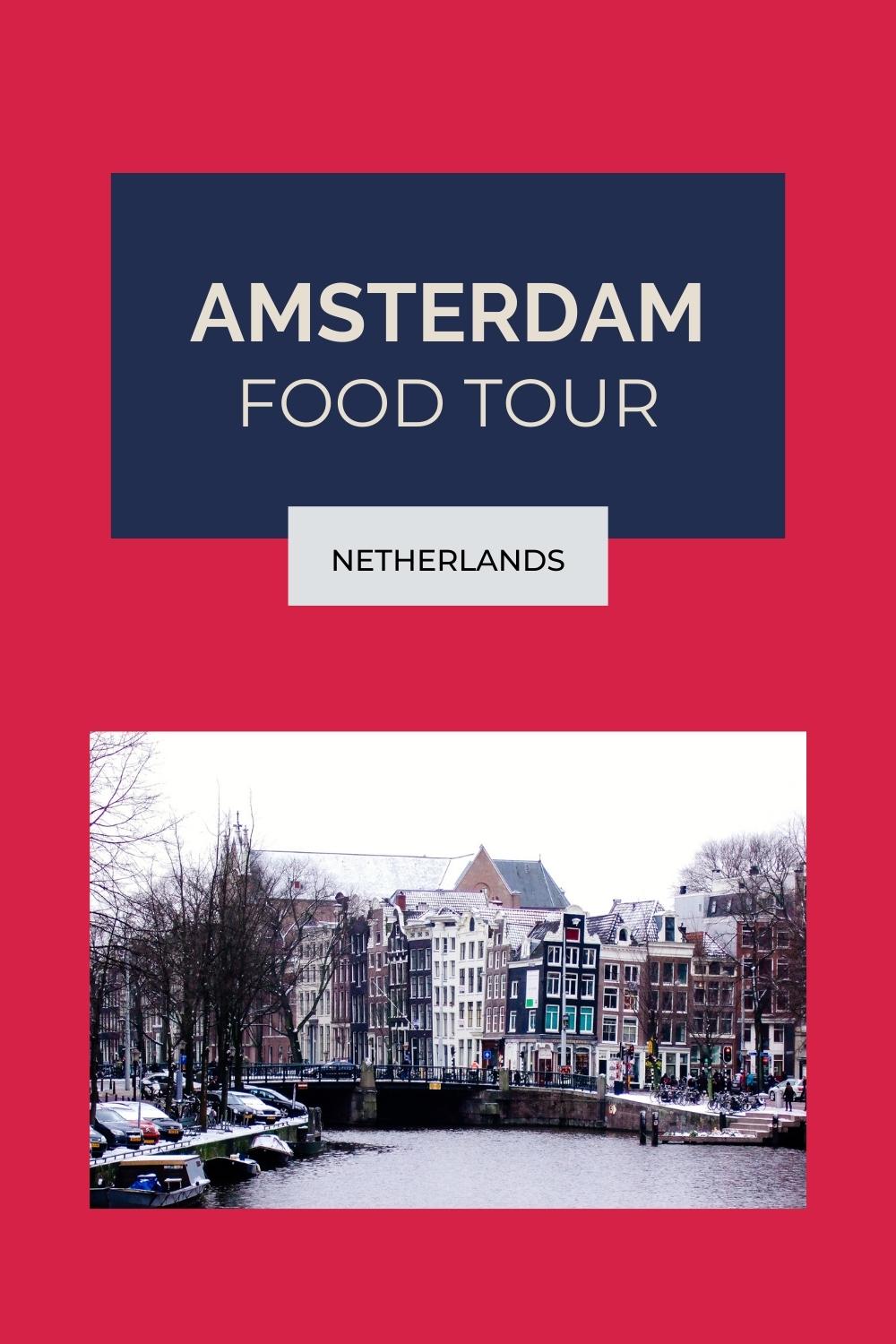 Amsterdam Food Tour
The historic centre of Amsterdam is bustling with locals and tourists. You'll find incredible food in this part of the city. Cool cafes, hipster bars, craft breweries and diverse street food add to the flavours of Amsterdam. But away from the touristy areas, there is even more to discover. Neighbourhoods like Jordaan, De Pijp, Oud-West and the 9 Streets district are all great foodie areas.
Top Pick
Amsterdam: 3.5-Hour Food Tasting Tour of Jordaan
Duration: 3.5 hours.
Tastings: 13 tastings at 7 venues.
Amsterdam has a range of food tours available but this tour by Eating Europe is the original, the best and with the most tastings. Jordaan is a picturesque canal district of Amsterdam that has been transformed over recent decades to become one of the most desirable places to live. The tour passes by historic locations in-between tastings at 7 different venues that include 13 tastings of local specialities.
Features:
Excellent variety of food tastings.
Knowledgeable and entertaining food guide.
List of additional places to eat in Amsterdam.
Maximum 12 people.
Pros: Jordaan is one of Amsterdam's most interesting and popular neighbourhoods. You'll get to a wider variety of food on this tour than any other Amsterdam tour.
Cons: The tour is not suitable for those with limited mobility.
Check Availability
Amsterdam: Private Food Walking Tour
Duration: 2-3 hours.
This walking food tour takes place in the vibrant De Pijp neighbourhood. The guide will introduce you to Dutch food culture while you taste Dutch specialties at a number of different venues and a street market. As a diverse and multicultural city, you'll also have the opportunity to taste snacks imported from various cultures and influences around the world.
Guided Craft Beer Brewery Bus Tour with Tastings
Duration: 3 hours.
To complement your food tour, you might like to take a craft beer tour of Amsterdam. With visits to 3 breweries and 9 unique tastings included, this is a great way to discover the local beer and pub scene.
This guide is part of our series on Dutch food and what to eat in the Netherlands.
Map of the Jordaan District in Amsterdam
If you're looking for information to help plan your trip to the Netherlands, Visit Holland is a great starting point.
If you have any questions or would like to leave a review or share your experience, please do so in the comments.
—
Recommendations are independently chosen by our travel editors. This post contains affiliate links to tours in Amsterdam, Netherlands. This means we get a small commission from any bookings at no extra cost to you.