As one of the top tourist destinations in Switzerland, Zurich is a relaxing place to visit with many things to do and activities for visitors. In this guide, we recommend the best Zurich food tours where you can experience cheese fondue, world-renowned chocolate and other Swiss specialties.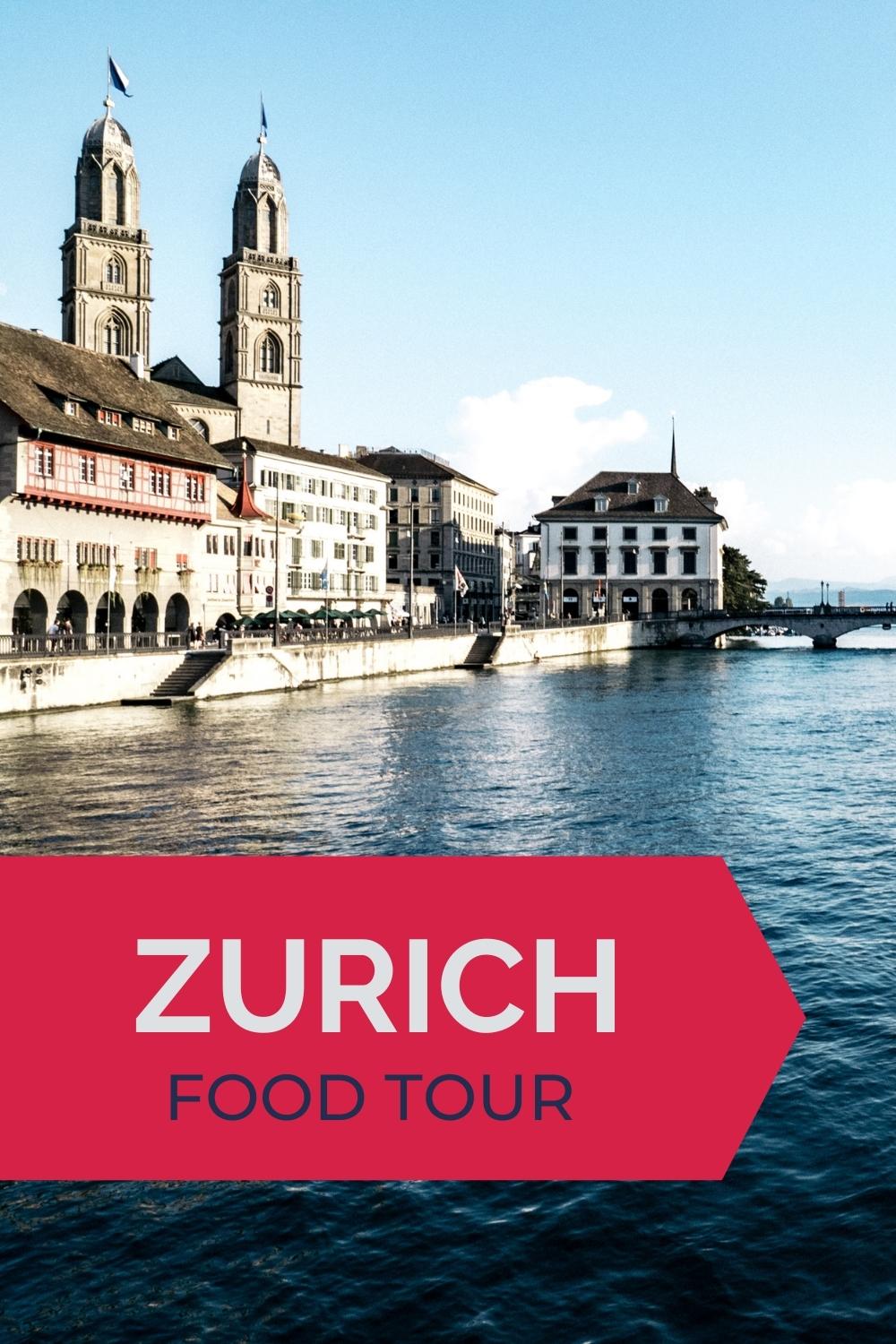 Zurich Food Tour
Zurich is an incredibly scenic destination as you'll discover from the moment you arrive. The city hugs the serene Lake Zurich where beautiful historic buildings and homes clamour for the best vantage points.
This historic city centre (Altstadt) is wonderfully walkable, an ideal location for indulging in the city's culinary delights.
Unfortunately, Zurich doesn't offer a typical food tour with multiple stops and tastings like you might be hoping to experience. However, there are a number of popular food-related tours that you might find interesting.
Top Pick
Sightseeing and Gourmet Tour with Cheese Fondue
Duration: 4.5 hours.
Tastings: 4-course cheese fondue meal including dessert and a drink.
Suitable for vegetarians: Yes (advise when booking).
Recommended for vegans: Not recommended as the cheese fondue is the main highlight.
Allergy-friendly: Possibly (advise when booking).
Limited mobility inclusive: No
This popular tour is more of a Swiss food experience rather than a food tour. The guide takes you on a tour of Zurich that includes a quick visit to the Lindt chocolate shop and is followed by a meal at a Swiss restaurant. You'll arrive at the restaurant via a cable car where you'll have incredible panoramic views of the surroundings. The 4-course meal includes an appetiser, drink, salad, all-you-can-eat cheese fondue and chocolate cake for dessert.
Pros: An experienced guide will present the main sights in Zurich and a small town outside of the city.
Cons: This isn't a typical food tour but a Swiss meal with an all you can eat cheese fondue.
Check Availability
Lindt Home of Chocolate Museum Entry Ticket
Skip the line ticket: valid for one day.
This is not a food tour but a ticket that allows you to skip the line at the entrance to the famous Lindt Chocolate Museum. The factory tour includes unlimited tastings of Lindt chocolate as well as learning about the history of chocolate in Europe.
This guide is part of our series on Swiss food and what to eat while in Switzerland.
Location of the Lindt Chocolate Museum
The Swiss national tourism board is an excellent resource for information on visiting Zurich and the surrounding region. Their website, My Switzerland, is a great place to begin planning your trip.
If you have any questions or would like to leave a review or share your experience, please do so in the comments.
—
Recommendations are independently chosen by our travel editors. This post contains affiliate links to tours in Zurich, Switzerland. This means we get a small commission from any bookings at no extra cost to you.