It's not difficult to understand why Lord Byron described Dubrovnik as the 'jewel of the Adriatic'. Dubrovnik is an exceptionally beautiful town in one of the most stunning regions on earth. The rocky coastline is the perfect vantage spot to view the incredible sunsets and turquoise water. The stone-walled city contributes to the special atmosphere in this historic destination known for sun, sea and fresh food. It's like nowhere else. In this guide, we share the best Dubrovnik food tour where you can get a taste for southern Dalmatian cuisine.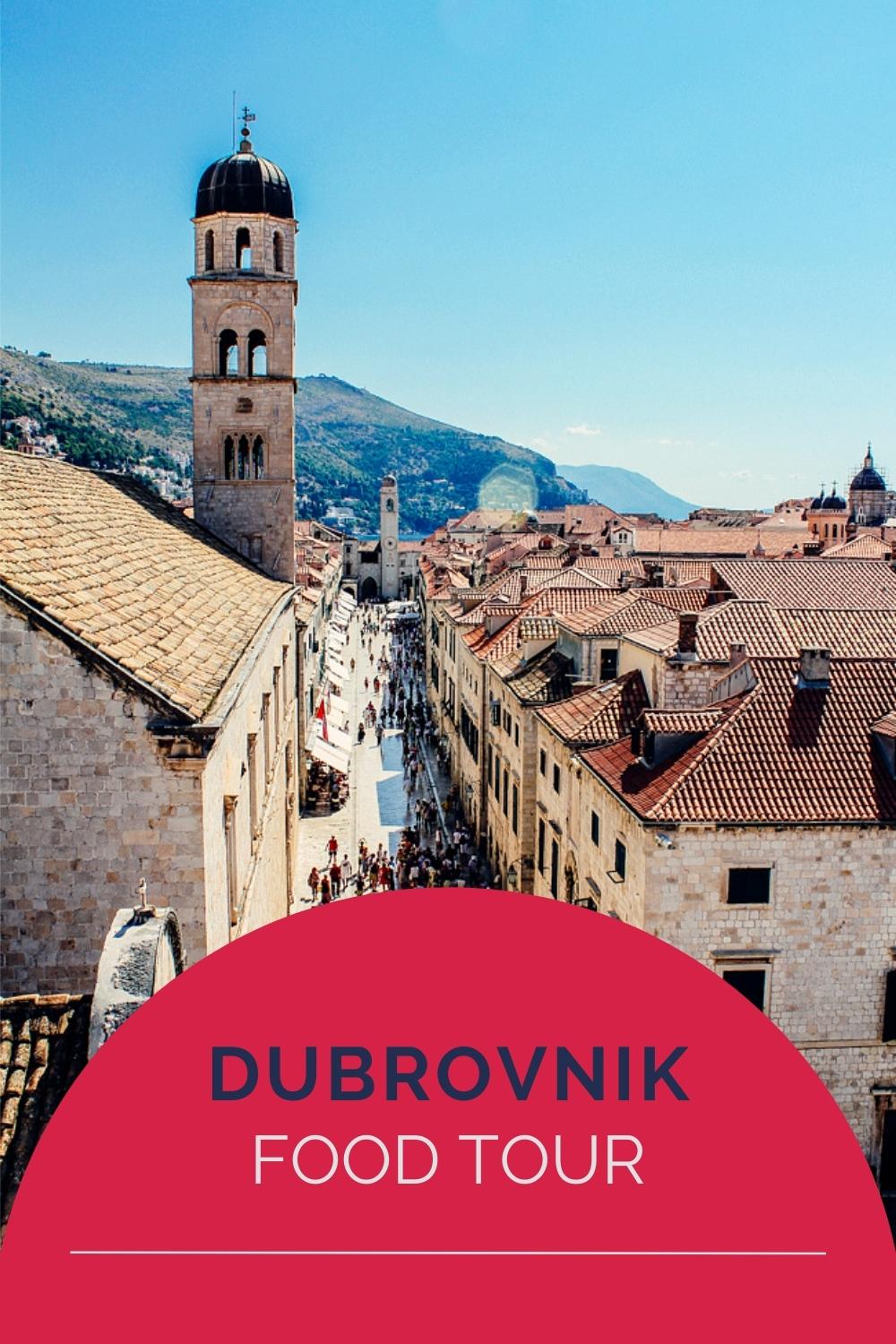 Dubrovnik Food Tour
Dubrovnik is a small city where the historic centre is protected by high stone walls. Within the walls are incredible places to eat. Bakeries are filled with chunky bread and sweet pastries, seafood restaurants are hidden away in the narrow streets and handmade ice cream is waiting for you on a hot afternoon. If you know where to look, there are some excellent cafes and bars from where you can watch ships passing by and the sun setting over the sea.
Top Pick
Dubrovnik Gastronomy: 3-Hour Food and Wine Tour
Duration: 3 hours.
While there are a number of food tours that take place around Dubrovnik, this is the only tour that focuses on food in the city of Dubrovnik itself. It's a highly-rated tour, receiving 4.5 stars out of 5 which is exceptional for a tour that has more than 90 reviews. The guide will take you around the old town, behind the city walls, and introduce you to Dubrovnik's delicious specialties. You will be offered a variety of meals and snacks at local restaurants followed by dessert at a popular cake shop.
Features:
Tour of the main sights in Dubrovnik old town.
Visits to 4 restaurants in the old town.
Dessert at a Croatian patisserie.
A glass of wine from a local winery.
Pros: This tour focuses specifically on Dubrovnik specialties and includes a tour of the old town.
Cons: Not suitable for those with mobility issues or vegans.
Check Availability
Taste of Dalmatia Tour from Dubrovnik
Duration: 6 hours.
Dubrovnik is at the heart of the Dalmatian region in southern Croatia. This tour focuses on regional cuisine, starting in Dubrovnik then stopping off at the idyllic locations of Orašac, Ston, and Mali Ston. You'll get to enjoy baked goods with cherries in the walled city of Ston and oysters and other seafood in Mali Ston. Olive oil, cheese and wine are all sampled. I took this tour on my first trip to Croatia and it was a wonderful way to experience the region. Note, this tour starts in Dubrovnik but doesn't include food stops or samples in Dubrovnik.
Konavle Valley: Half-Day Tour with Wine Tasting
Duration: 6 hours.
While this isn't a food tour, the experience is largely food influenced thanks to the wonderful lunch you'll get to enjoy at a family-run winery. This guided tour of the Konavle Valley, not far from Dubrovnik, includes not only visits to local wineries but you'll get to see some of the Dalmatian region's most beautiful nature. There's plenty of wine tasting on this tour so be prepared to sample reds, whites and delicious dessert wines.
This guide is part of our series on the best food in Croatia that includes Dalmatian cuisine.
Map of the Walled City of Dubrovnik
Dubrovnik is well-known for its incredibly fresh and tasty Croatian cuisine. You can get more information on things to do and what to eat in Dubrovnik at the tourist office's official site.
If you have any questions or would like to leave a review or share your experience, please do so in the comments.
—
Recommendations are independently chosen by our travel editors. This post contains affiliate links to tours in Dubrovnik, Croatia. This means we get a small commission from any bookings at no extra cost to you.